Welcome to the Salisbury Bowling Club
The Premier destination for Lawn bowls enthusiasts in Northern Adelaide. Our Club has rich history of over 60 years, and we continue to provide a welcoming environment for bowlers of all ages and skill levels.
At Salisbury Bowling Club, we Pride ourselves on being a friendly and inclusive community. We Offer Social and competitive bowling opportunities throughout the year, as well as coaching sessions to help improve your game. Our facilities include  2 beautiful maintained grass greens and an Undercover dome with a synthetic green, allowing for us to play all year round, rain or shine.
In Addition to lawn bowling, we also offer a range of social events and activities for out members including Thursday night dinners, trivia nights, live music and other social events. We believe that a strong sense of community is just as important as the sport itself, and we strive to create a welcoming enjoyable environment for all who visit our club
We welcome new members of visitors alike to experience the joys of lawn bowls and becoming a part of our vibrant community. Whether you're a seasoned  bowler or a newcomer to the sport, You'll find a warm welcome at Salisbury Bowling Club
REAL ESTATE PARTNERS PRESTIGE OPEN PAIRS
South Australia's richest open pairs event!
$10,000 Prize money limited to 48 teams
so get in quick click the link below for more information  and entry forms 
WEST END OPEN FOURS
  Sunday 17th Sept 2023
  Cash prizes
   10.00 AM START
GAMES 1 X 13 ENDS AND 2 X 10 ENDS
   ENTRY FEE $100.00 PER TEAM
Wine Provided with your Lunch
NOMINATIONS TO LES FARMER 0412 334 508 or CLUB EMAIL = Salisburybowlingclub@gmail.com
Please Dress in your Club Uniforms
Hope to see you there!

The modern clubhouse is spacious and gives a very attractive outlook over the greens and our well-manicured gardens. It provides a full range of facilities to meet the needs of our Members and visitors including bar, kitchen and indoor bowls. In addition, we have ample, secure off-street car parking.
There are a range of social and competition bowls events available throughout the year and our excellent clubhouse can seat up to 180 people who can be catered for with a first-rate kitchen and bar. The Club has an active social program throughout the year and the clubhouse is a wonderful venue for functions and seminars and is available for hire on non-bowling days and evenings.
We are always looking for new players and we pride ourselves on being a family friendly club. Visitors and prospective players are welcome to watch Pennant matches.
A great way to meet new people and have a game of bowls while enjoying a relaxing atmosphere. Meals are available, the bar is open so why not come and join us for a game. No uniform is required and single entries are welcome.
Social Bowls is an informal format competition. Pennant Rules are observed, but the emphasis is on fun and friendship. Social Bowls is ideal for players who wish to enjoy a semi-competitive game in a relaxed environment.
Latest News
Stay up to date and see all the latest news, events and what is happening in the club including roundups of our matches.
Transport
Plenty of off street parking and close to public transport.
Dining
Breakfast, lunch, dinner and canape platters from our caterers.
Functions
Available for venue hire and corporate functions for up to 180 people.
Greens
Play on one of our 3 tiff dwarf greens or our synthetic undercover green.
Catering
Self-cater with our well equipped kitchen or use our caterers.
Bar
Have a drink with us in our well stocked bar or relax with a cup of coffee.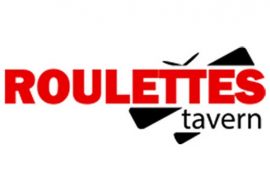 Orange Bowl Cafe
Come and enjoy wonderful dining in our venue.
Function Room
Use our facilities and enjoy the wonderful undercover green.
Wednesday 10:00am - 10:00pm
Thursday 10:00am - 8:00pm
Saturday 10:00am - 7:00pm
Sunday Closed (Open for special events only)
Orange Ave, Salisbury SA 5108
ph: 08 8258 1551   fax: 08 8281 1995
admin@salisburybowlingclub.com.au