Welcome to the Salisbury Bowling Club, South Australia
It has excellent public transport into Adelaide by both road and rail. The main interchange for all services being less than 5 minute's walk from the bowling club. The bowling club is one of the finest venues in Adelaide, boasting 2 Tiff Dwarf Greens, maintained in excellent condition by our professional green-keeping staff.  A third green has been converted into an all-weather synthetic green. Boasting not only a first-class bowling surface, the entire green is covered by a magnificent arched roof, this project is the first of its kind in South Australia.
CLUB REOPENING!
The Club is reopening from Thursday 5th August 21 with the below COVID-19 restrictions.

The modern clubhouse is spacious and gives a very attractive outlook over the greens and our well-manicured gardens. It provides a full range of facilities to meet the needs of our Members and visitors including bar, kitchen and indoor bowls. In addition, we have ample, secure off-street car parking.
There are a range of social and competition bowls events available throughout the year and our excellent clubhouse can seat up to 180 people who can be catered for with a first-rate kitchen and bar. The Club has an active social program throughout the year and the clubhouse is a wonderful venue for functions and seminars and is available for hire on non-bowling days and evenings.
We are always looking for new players and we pride ourselves on being a family friendly club. Visitors and prospective players are welcome to watch Pennant matches.
A great way to meet new people and have a game of bowls while enjoying a relaxing atmosphere. Meals are available, the bar is open so why not come and join us for a game. No uniform is required and single entries are welcome.
Social Bowls is an informal format competition. Pennant Rules are observed, but the emphasis is on fun and friendship. Social Bowls is ideal for players who wish to enjoy a semi-competitive game in a relaxed environment.
Latest News
Stay up to date and see all the latest news, events and what is happening in the club including roundups of our matches.
Transport
Plenty of off street parking and close to public transport.
Dining
Breakfast, lunch, dinner and canape platters from our caterers.
Functions
Available for venue hire and corporate functions for up to 180 people.
Greens
Play on one of our 3 tiff dwarf greens or our synthetic undercover green.
Catering
Self-cater with our well equipped kitchen or use our caterers.
Bar
Have a drink with us in our well stocked bar or relax with a cup of coffee.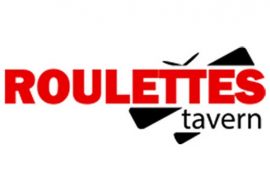 Orange Bowl Cafe
Come and enjoy wonderful dining in our venue.
Function Room
Use our facilities and enjoy the wonderful undercover green.
Wednesday 10:00am - 10:00pm
Thursday 10:00am - 8:00pm
Saturday 10:00am - 7:00pm
Sunday Closed (Open for special events only)
Orange Ave, Salisbury SA 5108
ph: 08 8258 1551   fax: 08 8281 1995
admin@salisburybowlingclub.com.au